COME AS A GUEST, LEAVE AS A FRIEND
DO YOU REMEMBER THE TIME...



...when you used to go out without any expectations

just to make or meet mates for a good night out... well you still can at D.T.M.
​
Some of most friendly and social nights on the Brighton Gay Scene!
Come and check it out!
​
Bienvenue!
Serge G.
NO,

and if you come dowm with this expectation, you will be very disappointed!
But we are definitely a social bunch and extremely friendly!
​
Who can come to the club?
Friendly and social men 25 and over.
​
Do I have to be a Member?
NO

as long as you are 25 and over, friendly and social you'll be very welcome.
​
How do I become a member?
Like any club (gym, sport club...) you have to visit it first. So pick your night and come down and meet us!
​
Keeping the 'Original Gay Club' alive for a bit longer.
We aims to create a safe and enjoyable entertainment venue for Gay and Bi-sexual men and friends 25 and over.
D.T.M. is a Men Only venue.
​
In consideration of us allowing you to access the club, you agree to be bound by our Terms and Conditions: read and agree to the Terms & Conditions and the Club Rules (available at the club).
​
Pick your night,

Themed night

or

Club night

but ALWAYS friendly, come along & and simply press the buzzer!
​
NO Drugs
NO Drunkenness
NO Poppers policy.
​
If there is a FULL sign on the front door:
Please do not press the buzzer.
Please do not wait or queue in front of the Club, kindly make your way to a different venue quietly.
There will be no further entry on that night regardless of your membership or the number of people leaving the club.
Merci Beaucoup!
TEMPORARY CHANGE TO OPENING HOURS
WEDNESDAY & THURSDAY 4PM TILL 10PM
FRIDAY & SATURDAY 9PM TILL 2AM
BOOKINGS ARE NOT COMPULSORY.

​
Wednesday & Thursday 4pm till 10pm
Friday & Saturday 9pm till 2am
​
We are now operating at reduced capacity due to COVID-19 to protect and serve our Members, Friends and Guests.

I am conscious that many of you are coming a long way and for this reason I will now be operationg a BOOKING system.
This will avoid any of you being turned away. But you can of course come down on the night and hopefully I'll find a seat for you.
​
When you have filled the booking form, a pop up window will appear saying 'ALL BOOKED! '
This is your only confirmation, I will receive your booking details and will contact you ONLY if I am unable to fit you in.
If you are a party of 3 and over ( up to 6 ) you will be seated in the Lounge area.
IMPORTANT : On The Day Booking
Online bookings MUST be made before 4pm if you wish to come on that day,
otherwise should you wish to check availability on the day
simply call me at the club on: 01273 911910 during opening hours ONLY.
​
Please do not email me or contact me through Social Media as I am working.
​
NO ENTRY FEE
Participations & donations are greatly appreciated.
​
​
Staying safe together!
​
​
​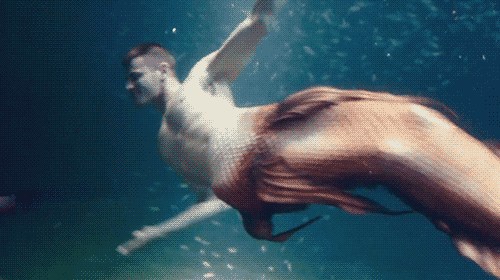 N.Y.E. 2020

Thursday 31st December
9pm - 2am
NOW is the time to sort out your outfit!
We are going under the sea!
N.Y.E. 2020 - t's time for ATLANTIS to rise again!

Tickets or Door entry £20

Outfit not compulsory, your smile is!
75 St George's Road,
Brighton BN2 1EF, UK.